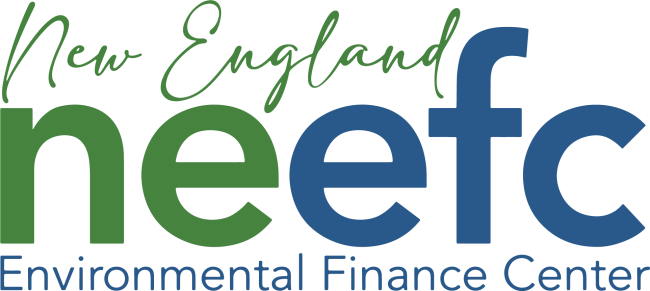 "High quality water is more than the dream of the conservationists, more than a political slogan; high quality water, in the right quantity at the right place at the right time, is essential to health, recreation, and economic growth."
— Edmund Muskie, Former U.S. Secretary of State, Senator, & Governor of Maine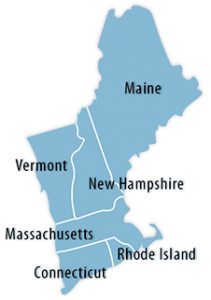 Since 2001, the New England Environmental Finance Center (NEEFC) at the University of Southern Maine has worked to build local capacity to pay for the growing cost of protecting critical environmental resources and fostering resilient communities.
The NEEFC delivers targeted technical assistance to, and partners with, states, tribes, local governments, nonprofits, community-based organizations, and the private sector to provide innovative solutions to fund and sustainably finance environmental and climate priorities.
The NEEFC's programs reflect the greatest needs of the 6 New England states including climate adaptation and resilience, stormwater and nutrient management, water system management and finance, and sustainable operating practices.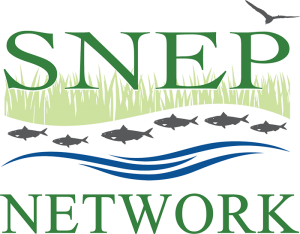 The NEEFC administers the Southeast New England Program (SNEP) Network. The SNEP Network provides training and assistance to municipalities, organizations, and tribes to advance stormwater and watershed management, ecological restoration, and climate resilience in Rhode Island and Massachusetts. The network is committed to building capacity in conjunction with EPA's Southeast New England Program within EPA Region 1.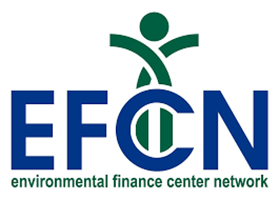 As part of the Environmental Finance Center Network (EFCN), the NEEFC is one of 10 regional centers supported by the U.S. Environmental Protection Agency. Together the EFCN is a collaborative of university-based organizations working to create innovative solutions to the difficult how-to-pay issues of environmental protection and improvement.
Featured Funding Opportunity
Building Resilient Infrastructure and Communities (BRIC)
Federal Emergency Management Agency (FEMA)
Applications Due: Each state, territory, or federally recognized tribe designates one agency to serve as the applicant for BRIC funding, typically the state Emergency Management Agency. State, local, and tribal entities are considered subapplicants and must submit subapplications to the designated agency. Subapplication deadlines vary by state: 
Connecticut: Dec 2, 2022 | Maine: Dec 9, 2022 | Massachusetts: Dec 5, 2022 | New Hampshire: Not yet published | Rhode Island: Not yet published | Vermont: Dec 9, 2022
States may also require a letter of intent prior to the subapplication deadline.
Grant or Loan? Grant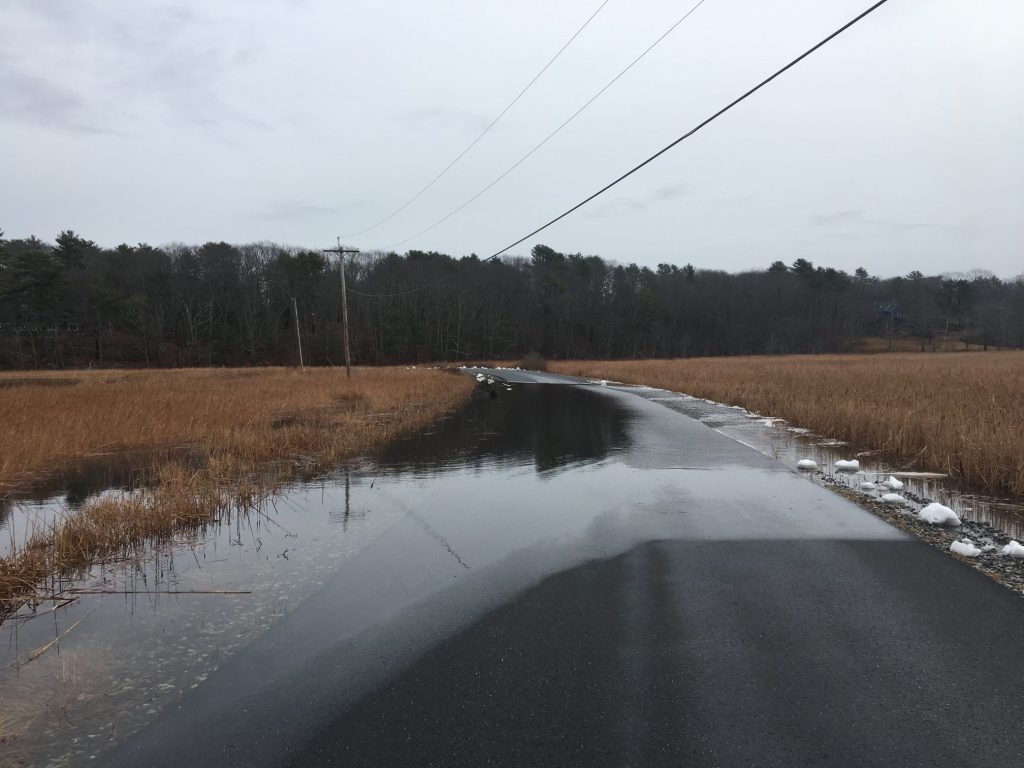 Who's Eligible? Local governments, including cities, townships, counties, special district governments; State agencies; Tribal governments; and some eligible non-profit organizations.
Purpose: BRIC aims to support communities through capability- and capacity-building; encouraging and enabling innovation; promoting partnerships; enabling large projects; maintaining flexibility; and providing consistency. This program replaces FEMA's previous pre-disaster hazard mitigation program.
Eligible Activities:
Capability and capacity building (e.g. project scoping, mitigation planning)
Hazard mitigation projects (e.g. nature-based solutions that reduce flood risk, expanding recreational space that reduces urban heat)
Management costs (e.g. eligible indirect costs, direct administrative costs)
Direct technical assistance (e.g. mitigation planning, grant management)
Funding Availability: Approximately $2.3 Billion is available nationwide.
Looking for additional funding opportunities?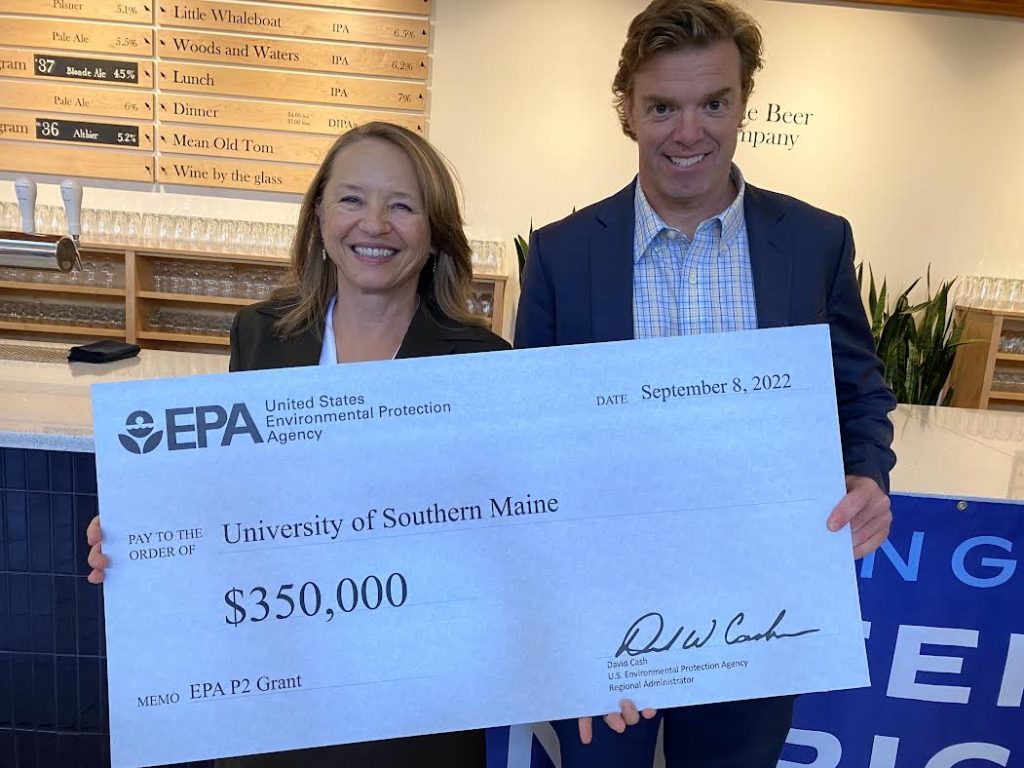 EPA Selects New England Environmental Finance Center for $350,000 Pollution Prevention Grant
FREEPORT, ME (Sept. 8, 2022) – Today, the U.S. Environmental Protection Agency (EPA) announced the selection of the New England Environmental Finance Center based at the University of Southern Maine (USM) to receive a $350,000 Pollution Prevention (P2) grant made possible by the Bipartisan Infrastructure Law's historic $100 million investment in the program. This grant will help support sustainability in the Maine craft beverage industry.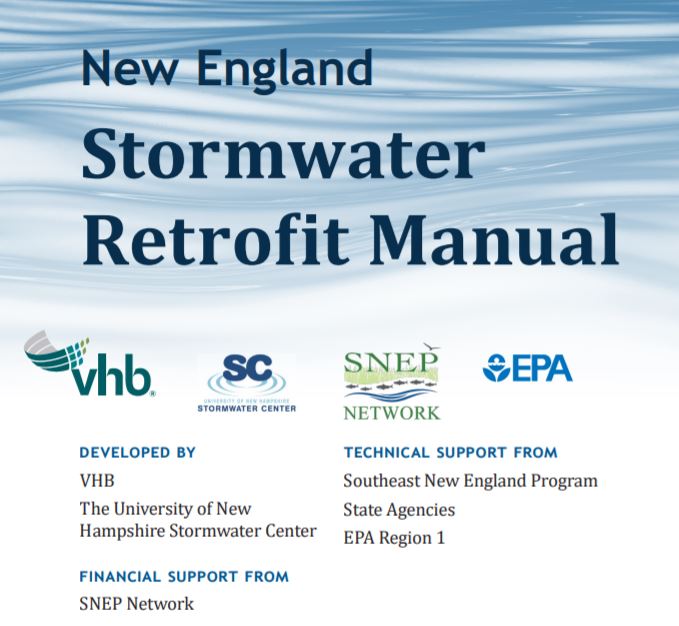 New England Stormwater Retrofit Manual
The recently released Stormwater Retrofit Guidance Manual is a key tool for improving New England's water resources. The guidance is based on how stormwater treatment occurs within structural controls with the understanding that achieving any water quality improvement is beneficial. It provides approaches for making improvements on sites that don't fit within a current regulatory framework.
This manual has been developed by the University of New Hampshire Stormwater Center and VHB with financial support from the SNEP Network, a project of the New England Environmental Finance Center, and technical support from other SNEP Network partners, state agencies, and EPA Region 1.