Casco Bay Coastal Academy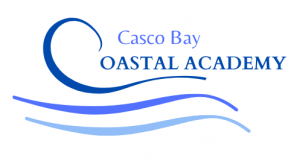 Casco Bay Coastal Academy is a quarterly workshop series aimed at building the knowledge base of municipal board members, municipal staff, and others about critical coastal issues, and providing skills training to support their project planning and implementation.
Conservation commissioners and other local board members can and do play an important role in natural resource protection and education. As an arm of local government, local boards can also be a conduit for information, technical assistance, and grant funding from outside organizations, as well as a conduit to those organizations about the needs of the local community. A few resources in Maine provide information and training to elected officials and local boards, including The Maine Municipal Association and Maine Association of Conservation Commissions. Municipal staff and regional planning agencies provide needed technical assistance. Yet these resources seem to fall short, in particular for volunteer board members such as conservation commission and planning board members.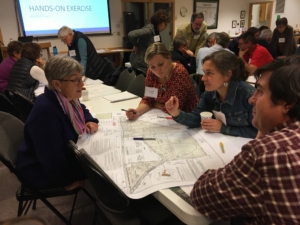 The New England Environmental Finance Center and partners are offering quarterly workshops designed for members of municipal boards and staff, focused on important coastal issues and offering science-based natural resource information. There will be presentations, followed by plenty of time for peer discussion. We also organize trainings on skills that empower local leaders, such as facilitation and outreach skills. A big focus is on peer-to-peer exchange; for instance, highlighting local community success stories and profiling best management practices and programs. 

are offering quarterly workshops designed for members of municipal boards and staff
Coastal Academy Resources
Conservation Citizen Science: Using your phone to help manage public parks and trails
June 7, 2022 – Bug Light Park
Participants were introduced to conservation citizen science apps and their core uses and functions before trialing the apps. The apps demonstrated included Litterati, WaterReporter, iNaturalist, iMapInvasives, and ArcGIS Survey123 although there are a variety of apps available to fit specific conservation citizen science purposes. Apps can help organizations to collect field information they may not have the capacity to collect on their own through citizen scientists and volunteers as well as track trends, study the efficacy of improvements, and more!
Community Intertidal Data Portal
October 28, 2021 – Webinar
It All Begins with Habitat
May 6, 2021 – Webinar
Coastal Stabilization Case Studies for sites in Casco Bay
December 17, 2020 – Webinar
Maine Climate Council & Your Community
September 29, 2020 – Webinar
Nutrient Pollution in Casco Bay
January 27, 2020 – Maine Audubon Gilsland Farm
Conservation Commissions and Plan Review
October 29, 2019 – Maine Audubon Gilsland Farm
Presentation by Southern Maine Planning & Development Commission